As hair color specialists elon's stylists have the knowledge and skills to complement, highlight, and flatter your uniqueness. From naturally subtle to boldly dramatic, expertly applied color has the power to refine and define your personal look and style.
Of all fashion accessories, hair color may be the most personal and most important. It showcases your personality and individuality, letting the world know who you are, while at the same time complementing your overall appearance by flattering skin tones and defining the intricacies of your cut. And it does it 24-7!
While color trends may hold popularity in the masses, 
elon's approach is to create versatile hair color for each client that provide lots of options for individual distinct expression.
elon's Complimentary Consultation and your hair color
The complimentary consultation before each appointment is a chance for you to openly communicate your hair styling desires (and challenges!) to your stylist. We consider this the most valuable time we spend with you, as it allows us to evaluate all of your physical features and current hair color, talk about fashion sense, and understand your styling needs as they pertain to your lifestyle. This is all particularly important when it comes to hair color, as it is the one fashion accessory that is always with you. Come prepared to talk about what appeals to you. Your stylist will work with you to find the best color and/or color accents to define your individuality by complementing your skin tones and allowing eye color to emerge. Keeping an open mind going into the consultation can allow for new possibilities to consider. Remember, we want you to be thrilled with the result.
5 tips for a great Consultation
Bring images from magazines or the internet of what you are hoping to achieve. This will help clarify your desires and avoid miscommunications. A picture is worth a thousand words.
Use your hands to demonstrate how short/long you would like your hair. This works better than saying "take an inch or two off."
elon Salon's stylists are well educated in all facets of cutting, coloring, conditioning, and fashion trends, so ask their advice and allow them to provide new insights about what will work with your hair type and individual needs.
Be realistic. If you find a picture of the style and color you want, understand that it may not look the same on you because your hair type and facial features are different. Ask your stylist for a variation that will flatter your uniquness.
Having an open mind to new ideas and possibilities can result in a refreshing change you might not have otherwise considered.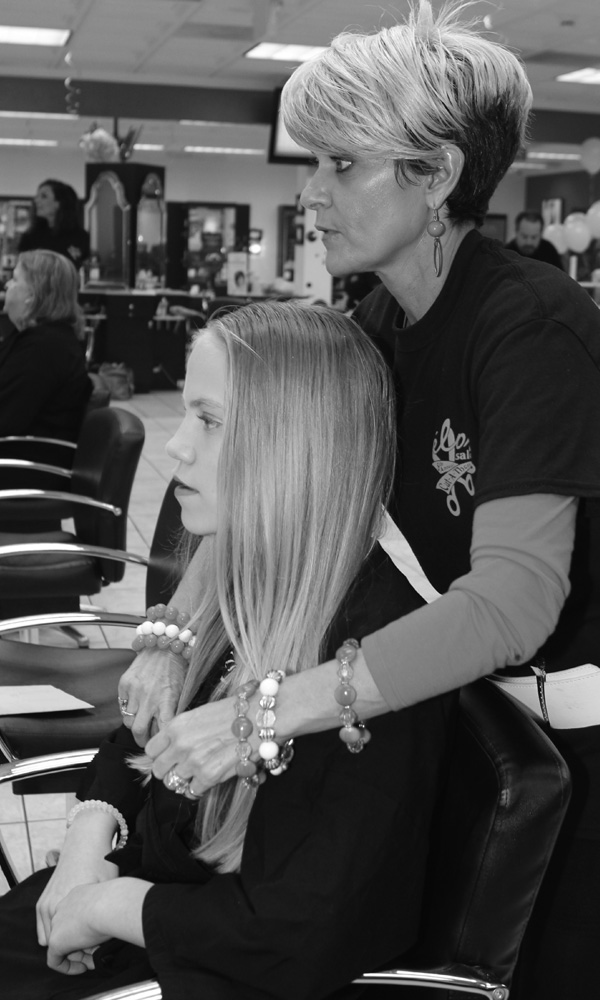 elon Salon's renowned Hair Color
elon's renowned coloring services begin with coloring products comprised of rich, vibrant pigments that deliver true, long lasting color. Now add Vitamin E  for additional shine and luxurious texture, and apply using the coloring methods that have made élon famous. That's the élon recipe for gorgeous hair color!
Base Colors
Combine deep, rich, and consistent color with luxurious conditioners, then apply it with innovative application techniques performed by a Master Colorist for a result that is simply gorgeous. Whether wanting to cover gray or completely change your color, the color services at elon Salon are the very best available.
Color Express
Our most popular service imparts hair with beautiful color, sensational shine, and incredible condition, all in only 5 minutes. Incomparable to any coloring or conditioning service known today, it is the perfect way to experience hair color for the very first time, blend away gray, or touch up full service color in between visits.
Foil Highlights
Utilizing the traditional method of foils for highlighting/coloring, our Master Colorists create amazingly beautiful results ranging from understated to outrageous.
Favorite methods include:
Specialized Spots— special placement of fine or chunky highlights or color
Color Topping— 8 to 10 foil highlights applied along with a base color.
Sunlit Blonde— results look like you've spent a summer on the beach.
Dimensional Lacing— 2 or more colors interchanged in foils for a rich dimensional effect.
Depending on the hair style, hair length and overall desired effect, foils are usually applied to 1/3, 1/2 or the entire head to achieve the outcome that is coveted.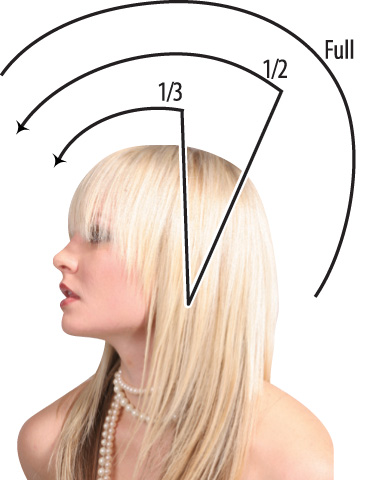 "Salon Fresh" Hair
There's an almost magical feeling when you leave the salon with  your beautiful new cut and color combination, and you feel as though all eyes are upon you. You know you look fantastic, and it feels fabulous!

So how do you keep that Salon Fresh look and feel?
It's as easy as 1, 2, 3.
Before leaving the salon, preschedule your next appointment for between 4-6 weeks out. This guarantees you time with your favorite stylist, and assures that both your cut and color remain pristine looking.
Use the right products for your color, style and hair type. This helps protect the color from fading due to harsh environmental elements, while it allows you to more easily control and style your hair, often in a greater variety of ways. Your stylist will show you which products will give you optimum results.
Ask your stylist for advice. Every stylist at elon wants to make sure you look your best at all times. They will happily show you how to style your hair and which styling tools will work best for your hair type. They welcome all questions, because when you look good, they look good.
Make everyday a great hair day!