Hair Color
BASE COLOR
Whether you desire all-over color or the blending away of grey, élon Salon has you covered. Renowned for their hair color artistry, élon combines masterful application techniques with incredible coloring products that impart deep, rich, consistent color enriched with luxurious conditioners. This means the hair color you receive from élon is simply the best.
BLONDING
From subtle to dramatic, élon's highlighting methods create gorgeous, sun-inspired results.
COLOR TRANSITION
Artistically applied highlights for the perfect Balayage, Ombre or Foilyage effect.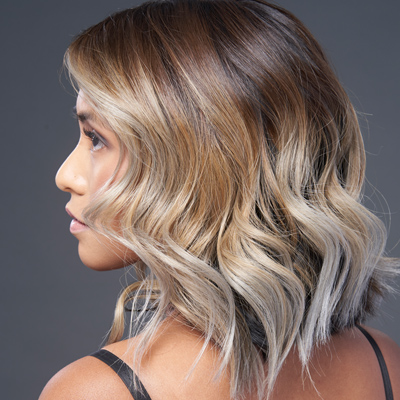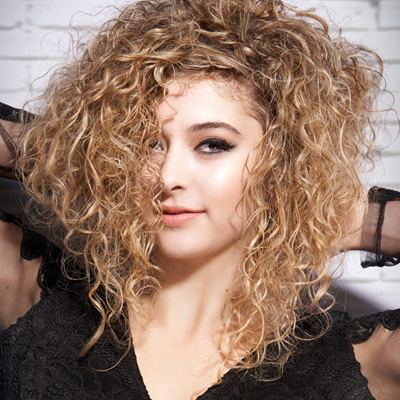 The Salon that's
all about
YOU
Color Express
élon's most popular service adds luster and shine in only 5 minutes. It's incomparable to any other coloring or conditioning service known today.
$40
STAINING
For a slight hint of color or a more dramatic color change, this process lets you decide.
$64-84
ROOT SMUDGE
Blending from the roots of your natural color with your highlights or new color, creating a seamless, natural-looking transition.
$40
PASSION BLONDING
Platinum blonde made famous by Marilyn Monroe.
$150 & up (includes toner)
PRAVANA COLOR
Most beautiful of vivid colors!
Priced at consultation
SOAP CAP EXPRESS
This prelightening of the hair is an important step to facilitate creating a fresh and beautiful new color.
$59
Specialized Placement
INDIVIDUAL FOILS
Foil highlights or color specially placed (fine or chunky.)
$10 per foil
Color Topping
A technique of 8 to 10 foil highlights applied along with the base color.
Base color price plus $10 per foil
ON SCALP BLEACH & TONE
Lightening and toning at the roots.
$200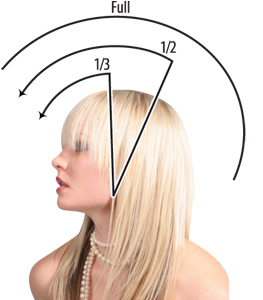 1/3  $84   •    1/2  $94   •    Full  $114
Prices can increase with length and thickness.
BALAYAGE*
A hand painting method that creates the most natural and graceful highlights yet.
$149
OMBRE*
A dramatic highlighting effecct progressing from darker shades at the roots to lighter tones toward the ends.
$160 & up (includes toner)
FOILYAGE*
A combination of Balayage and Foils to intensify the lightness on dark hair.
$149
PLATINUM CARD
Foiling of all hair from roots to ends for a striking platinum effect.
$230
CORRECTIVE COLOR
Priced at consultation
BROW TINTING
Perfectly matched shade to enhance the brow.
$18
CUTS
élon's philosophy utilizes innovative techniques for precision cuts that are truly individualized.
All haircuts include blowdry & style.
Designer $44
Master $54
International Master $59-64
SHAMPOO & STYLE
Blowdry with color $34-44
Special event upstyle* $100+
*Requires a $50 deposit.
Whether you want longer or just thicker hair, élon can make your dreams come true with our exceptional hair extension services. 
élon's extensions are 100% human hair, hand-selected by length and color for every strand, and matched to your individual styling needs. An innovative attachment system safely secures in place.
$25 consultation
 

fee goes towards the price of

 

the extensions upon purchase.
Priced at consultation
50% deposit required to order. Remaining total due on day of service.
Condition is the single most important facet in determining the outcome of your hair services; insuring the very best results for color, cuts, styling, smoothing, and perms.
PROTEIN THERAPY
This strenghthening conditioner is a proprietary blend of protein and botanical extracts that delivers silky texture with reflective shine.
$28
BIO CONDITIONER
Fortified with nutrients that deposit vital minerals in each strand of hair, this treatment restores healthy luster and condition. Highly recommended for hair color clients to keep hues looking luminous longer.
$28
GLAZE CONDITIONING
Boost shine and silkiness with this exceptional treatment that smooths and seals the cuticle of the hair. You'll wonder how you ever lived without its youthful results.
$30
OLAPLEX HAIR PERFECTOR
Restores healthy appearance and texture of hair by repairing damage and protecting hair structure.
Mix with colour or bleach $19
Stand alone process $39
Unruly, coarse, frizzy and hard to manage hair has met its match!This amazing treatment is sensational at turning the most out of control hair into soft, shiny locks with incredible movement and total styling control. Its unique ability to allow you to wear your hair smooth or curly accommodates a much greater variety of cuts and styling variations.
élon SMOOTHING TREATMENT
Complete manageability enjoyed for up to two months.
$149 (includes Keratin shampoo & conditioner)
Acacia's revolutionary Colour Friendly Perming System is combinable with any color service. Vitamin E enriched, it leaves hair feeling satiny soft, and in great condition.
élon DESIGNER PERM*
This method of perm wrapping complements your hair design and adds body for minimal home maintenance.
$129- $179+
SPIRAL PERM*
Hair is wrapped on many rods vertically for lots of beautiful curls. Allow extra time due to the technical labor.
$189-$229+
Additional charges maybe incurred for extra long or thick hair.